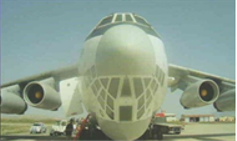 AIR FREIGHT SOLUTIONS

Fast, Reliable Delivery Worldwide at competitive prices.
Transporting your freight with Energy Logistics will keep goods moving at optimal speed and efficiency along the supply chain. We provide real-time, global tracking as part of our standard capabilities. Our global, door-to-door services include customs clearance and forwarding to interior points, as well as coordinating with our Network of Agents for on-forwarding cargo in the most cost efficient manner. Select Energy Logistics, and you'll get fast, efficient international airfreight delivery worldwide.
Services Include
01. Flexible international air options from standard to expedited service
02. Door-to-door and Airport-to-airport
03. Global custom air charters
04. Transhipments
05. Consolidations
06. Sea/air or Air/sea, Multimodal
Benefits
Key Carrier Partnerships:
Energy Logistics partners with key carriers that offer the most consistent transit and largest lift giving us leverage in both space allocation & pricing. We contract with multiple carriers to offer the most direct, economical routing of your cargo, allowing us to create the greatest possible flexibility in routing.
Measured Cycle Times:
With every shipment, each carrier is measured. We partner with carriers to ensure that our high standards of on time delivery are met. Specific areas of improvement are identified by proactively involving customers in the process.
Competitive Pricing:
Because of our leverage with carriers, we can be price competitive without losing focus on the most important aspect of air shipping on time delivery, door to door.