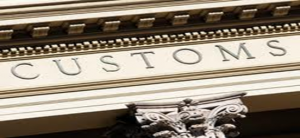 CUSTOMS BROKERAGE SOLUTIONS
For you
The transportation industry is very complex whether you are an importer, an exporter, or both. There are extensive government regulations. And these regulations are subject to frequent, immediate, and unannounced change.
Customs brokerage is complex regardless of the commodity being imported. The importer must be aware of and comply with extensive government regulations, which are subject to frequent change.
In addition, many business functions impact customs issues. Design, purchasing, or manufacturing teams can, often unwittingly, make decisions that result in corporate failure to comply. Through better integration and understanding of the customs activity, companies can ensure they are compliant and also open up wider business opportunities.
Customs compliance is business-critical: good management and control prevent penalties, unnecessary costs, and delays.
From us
We offer licensed customs house brokerage, customs clearance, and Import Security Filing with our partners worldwide. In addition, we assist the importer to meet the requirements of a constantly changing regulatory environment. Our focus on strict compliance with regulations, while maintaining reliable release timing, minimizes risk and future potential costs of non-compliance without delaying business.
We can also offer assistance with filing Tax Exempt Certificates with the Ministry Of Natural Resources (MNR), Ministry of Finance (MOF), Translation of documents.
The benefits
Avoid costly penalties and litigation
Continuity of business